Pink Narcissus
Originally commissioned by the Brooklyn Museum as a 3-channel projection installation for the Brooklyn Artists Ball, this piece was screened and presented at numerous fairs & events, eventually finding its way into museum and private collections.
Pink Narcissus was part of a series of dynamic, seamlessly looping 'wallpaper' animations, exploring the concept of computer-simulated nature forms within the history of ornamental art & design. Inspirations were drawn from medieval illuminations, Art Nouveau decorative patterns and psychedelic poster art.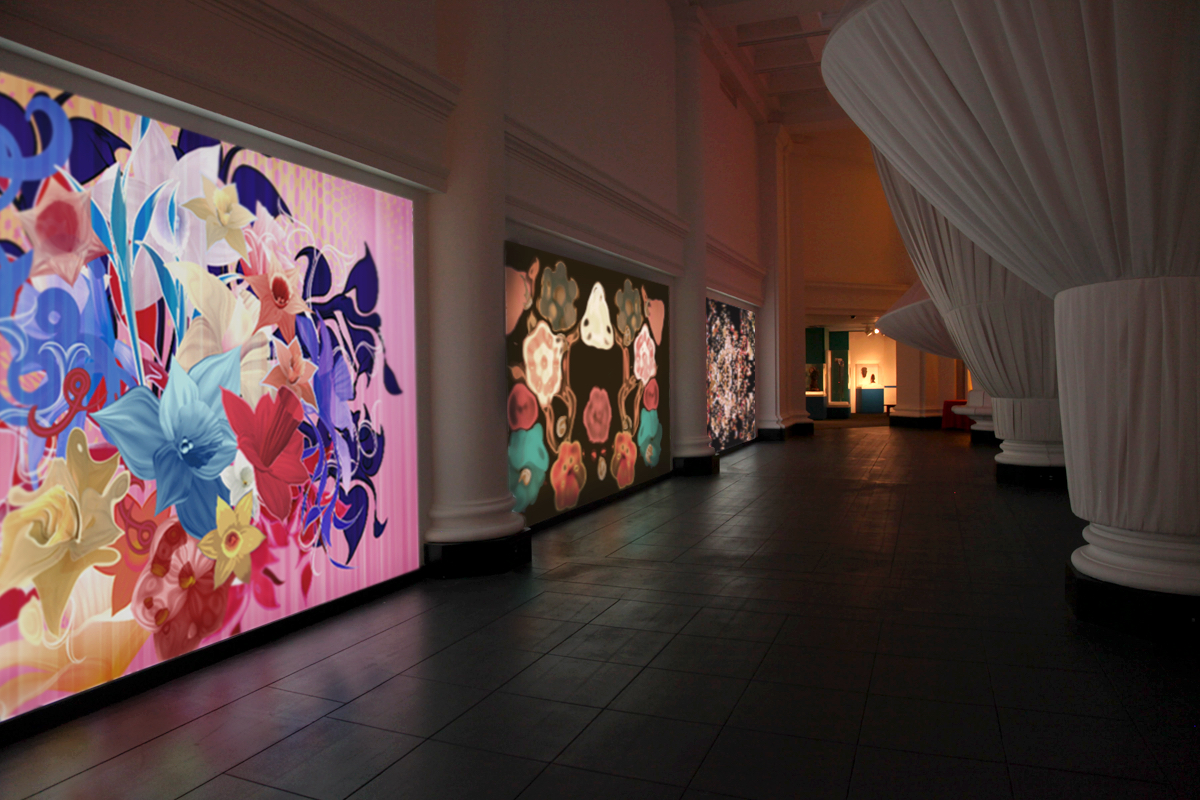 Above, Pink Narcissus installed in its original site at the Brooklyn Museum.
Below, Pink Narcissus looms over the SOFA Fair at Chicago's Navy Pier, 2011.
Below, Pink Narcissus played in the restaurant of the Museum of Art & Design (NYC) for several months.